General Information
There are 3 operators in Latvia:
LMT (Latvijas Mobilais Telefons, owned by TeliaSonera and the state of Latvia)
Tele2
Bite
They all offer prepaid voice and data plans under different brand names like BiFri, O!Karte and Zelta Zivtiņa. Network coverage and 3G availability is best with LMT and Tele2. LMT started 4G/LTE in 2011 on 1800 Mhz and covers already half of the population, Tele2 started in 2014 with LTE on 2600 Mhz.
Starter packs and recharges are available at their shops, newsstands, kiosks, petrol stations, supermarkets and other places. You don't need to show an ID. Often no prepaid micro SIMs are avalaible, so bring along a cutting device.
- - - - - - - - - - - - - - - - - - - - - - - - - - -
Bite (BiFri)

Bite is the smallest network in Latvia having a market share of about 10% but fair coverage and speeds in 3G. 4G/LTE has not started yet. Bite is the local partner of Vodafone.
Bites karte
Prepaid SIM cards called "Bites karte" and "BiFri" are available in Bite stores (list), Rimi, Maxima, Narvesen and Statoil shops from 1 Ls, mostly for 6 Ls with a balance of 2 Ls. Buy your refill vouchers for 1.42, 3, 5 or 8 EUR there.
After inserting a SIM card in your phone, use a PIN code written on the card. You should make a first call (does not need to complete) to activate the SIM card. Assuming you mostly want to use data, the Basic plan is recommended. To switch to the basic plan, send an SMS to 1600 with the following text – BITE START. This will give you data for 0.04 EUR = 0.03 Ls per MB.
If you want additional data, you can send an SMS to 1600 with one of the following:
100 MB: 1.42 EUR = 1 Ls
500 MB: 3.56 EUR = 2.50 Ls
2 GB: 6.40 EUR = 4.50 Ls
6 GB: 9.96 EUR = 8.50 Ls
10 GB: 12.09 EUR = 10.50 Ls
It gives you respective amount of data for one month. Notice: It will not warn if you go above limit and all additional data will be charged 0.03 Ls/MB. Also remember that this is a perpetual service and your account will be charged each month regardless if you use the full amount of data or not. To stop any of these data services send an SMS to 1600 with the text STOP INTERNETS (sic). In this case it will revert to a regular 0.03 Ls/MB tariff.
BiFri
Their prepaid product line BiFri may give even better rates on data. To activate internet text START to 1600. Default rate is 0.01 EUR per minute (!) and following packages can be booked:
daily pack: 20 MB: 0.44 EUR
weekly pack: 100 MB: 1.42 EUR
monthly pack: 500 MB: 4.27 EUR
To activate text DIENA for daily, NEDELA for weekly and MENESIS for monthly pack to 1600.
Settings
- - - - - - - - - - - - - - - - - - - - - - - - - - -
LMT (O!Karte)

LMT network has a better 3G coverage than Bite on 93% of the territory. 4G reaches 50% of population but is not given out for prepaid yet. According to this article on Telecompaper LTE will be available for prepaid customers from July 2014.
O!Karte
Their O!Karte prepaid SIM is a vailable from LMT service centers, gas stations, newspaper kiosks, post offices, some supermarkets. Starter kit costs 1 or 3 EUR. Refill vouchers available for 1 LVL, 3 LVL, 5 LVL, 10 LVL, 30 LVL.
To active the SIM call 29202010 and follow the instructions. You will be given an option to change the language (Latvian, Russian, English). Check the balance with *120#.
Internet service (100 MB/day) is offered as a free trial for three days. To activate, text the wordTESTS (sic) to 1688. According to their web page, this free trial is automatically activated for new users.
They offer these data packages
1 day (0.00-23.59 hrs) with 100 MB limit, 0.36 EUR, code: i to 1688
1 week wiith 1 GB limit: 1.42 EUR, code S7 to 1626
default tarif: 0.7114 EUR per MB, code: G to 1688
Text the code to enable data plan.
Mobile Broadband SIM
Their data-only SIM is called "Priekšapmaksas mobilā interneta SIM karte" = prepaid mobile internet card. It comes in 2 start up versions at their agencies:
SIM-only, vaild for 120 days, preloaded with 1 week of internet (10 GB max.): 5.69 EUR
3G Modem (Huawei E3131) and SIM, preloaded like above: 9.99 EUR
You can book thes packages on this SIM:
daily = 24 hours: 1 GB: 1.40 EUR
weekly = 168 hours: 10 GB: 5.65 EUR
To activate, text DI for daily or NED for weekly to 29202010. SIM is for data only and not for calls. After having used up volume, speed will be reduced to 64/16 kbps. New packages can be booked ahead of time up to 5 GB per day or 50 GB per week.
Settings
APN for O!Karte: okarte.lmt.lv
APN for Mobile Broadband: internet.lmt.lv
- - - - - - - - - - - - - - - - - - - - - - - - - - -
Tele2 (Zelta Zivtiņa / ZZ)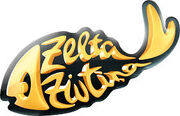 Tele2 is on par with LMT on 2G and 3G but has just started LTE which is not available for prepaid yet. They don't sell prepaid SIM cards under their name Tele2 but by the brand "Zelta Zivtiņa" better known as ZZ. For 2G and 3G coverage map click: Pārklājuma karte
ZZ (Zelta Zivtiņa)
ZZ Sim Cards are available in their stores click: Kur iegādāties?, newsstands, kiosks, petrol stations and more for 1.49 or 3.99 EUR. The SIM for calls, texts and data has a default rate of 0.36 EUR per day for 30 MB. Extra data is billed with 0.07 EUr per MB.
You can add these packages to the SIM:
Name

Volume

Time

Price (to 30/6/14)

Price (from 1/7/14)

Activation to 1616
S
300 MB
7 days
1.29 EUR
1.49 EUR
AS
M
500 MB
1 month
5.59 EUR
3.49 EUR
AM
L
2 GB
1 month
6.99 EUR
5.99 EUR
AL
XL
10 GB
1 month
13.99 EUR
11.99 EUR
AXL
XXL
20 GB
1 month
19.99 EUR
n.a.
AXXL
Speed is capped at 4 Mbps.
ZZ Data SIM
Furthermore, they sell a data SIM starter pack for 1.49 EUR with 10 GB included valid for 10 days. The starter pack including an USB modem is for 11.99 EUR. To activate data tariff text MI to 1616. Data volume can be checked by texting T to 1616. The following data packages can be purchased online only on their manazz.lv/m or zeltazivtina.lv sites:
1 GB, 1 day, 1 EUR
5 GB, 2 days, 1.50 EUR
5 GB, 7 days, 3 EUR
5 GB, 14 days, 5 EUR
15 GB, 30 days, 10 EUR
25 GB, 60 days, 20 EUR
Settings
APN: internet.tele2.lv
Source - http://prepaidwithdata.wikia.com